Media Pads
Media Rolls:HEPcs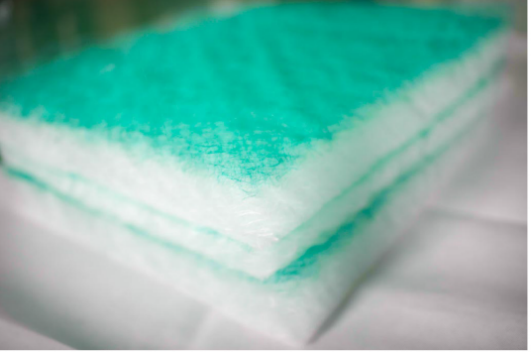 Media Rolls:HEPcs
Application: For use as a pre-filter in air conditioning, and spray booth ventilation.
Flammability:(DIN 53438)F1/F1/K1
Media: Synthetic and glass fiber
Temperature: 80°C - 100°C maximum in continuous service.
Humidity: 100% RH
Media rolls are supplied in different widths, thicknesses and filter classes to suit most applications. Customers can choose between synthetic media or higher performance glass fiber media as well.
Besides, media rolls can be delivered pre-cut pads tailor-made to meet specific applications and needs.
EN779:2012 efficiency: G3,G4,M5
ISO16890:2016 efficiency: Coarse50%,Coarse60%,Coarse85%
sides, medipplication: For use as a pre filter in air conditioning, and spraybooth ventilation.a rolls